An Attempt to Decode Female Sexuality in the Heritage of Kamashastra Through Ayurveda - A Mystery
Abdul Khader

Professor, Dept of Kayachikitsa, Sri Kalabyraveshwara Swamy Ayurvedic Medical College and Research Centre, Bangalore, Karnataka, India

Sahana Krishna

PG Scholar, Dept of Kayachikitsa, Sri Kalabyraveshwara Swamy Ayurvedic Medical College and Research Centre, Bangalore, Karnataka, India

Krithika N

PG Scholar, Dept of Prasuti Tantra evum Stree Roga, Sri Kalabyraveshwara Swamy Ayurvedic Medical College and Research Centre, Bangalore, Karnataka, India

Jeena George

PG Scholar, Dept of Kayachikitsa, Sri Kalabyraveshwara Swamy Ayurvedic Medical College and Research Centre, Bangalore, Karnataka, India
Keywords:
Female orgasm, Female sexuality, Kamashastra, Ayurveda, Skhalana
Abstract
Ayurveda being a most ancient system of medicine has given a proper deserving position to women that is Stree, defining her as Apathyanam Moolam (the root cause of progeny). In Synch with this Kamashastra has portrayed women with esteem. Thus, stating the importance of female's reproductive role in procreating and sustenance of human rays. Female sexual identity and conduct, as well as the physiological, psychological, social, cultural, political, and spiritual or religious components of sexual activity, all fall under the umbrella of human female sexuality, which covers a wide range of behavior activities. This sexuality is encountered and revealed through thoughts, desire, belief, fantasy, and relationship. The pursuit of sexual pleasure is a key motivating factor in sexual activity. Classical texts of Kamashastra have captured this sexual pleasure and portrayed them with impeccable accuracy in both genders providing an ample sexual motivation for sexual activity. This sexual activity is considered to attain fruition when the partner reaches the epitome of orgasm, among these partners we have given more importance to the female as she is a being of multiple sexual orgasms. Hence the main aim of this article is to understand and analyze the female sexual orgasm, and different approaches to attain it. Thus, an attempt is made to decode the mystery of female sexuality in the heritage of Kamasutra through Ayurveda.
Downloads
Download data is not yet available.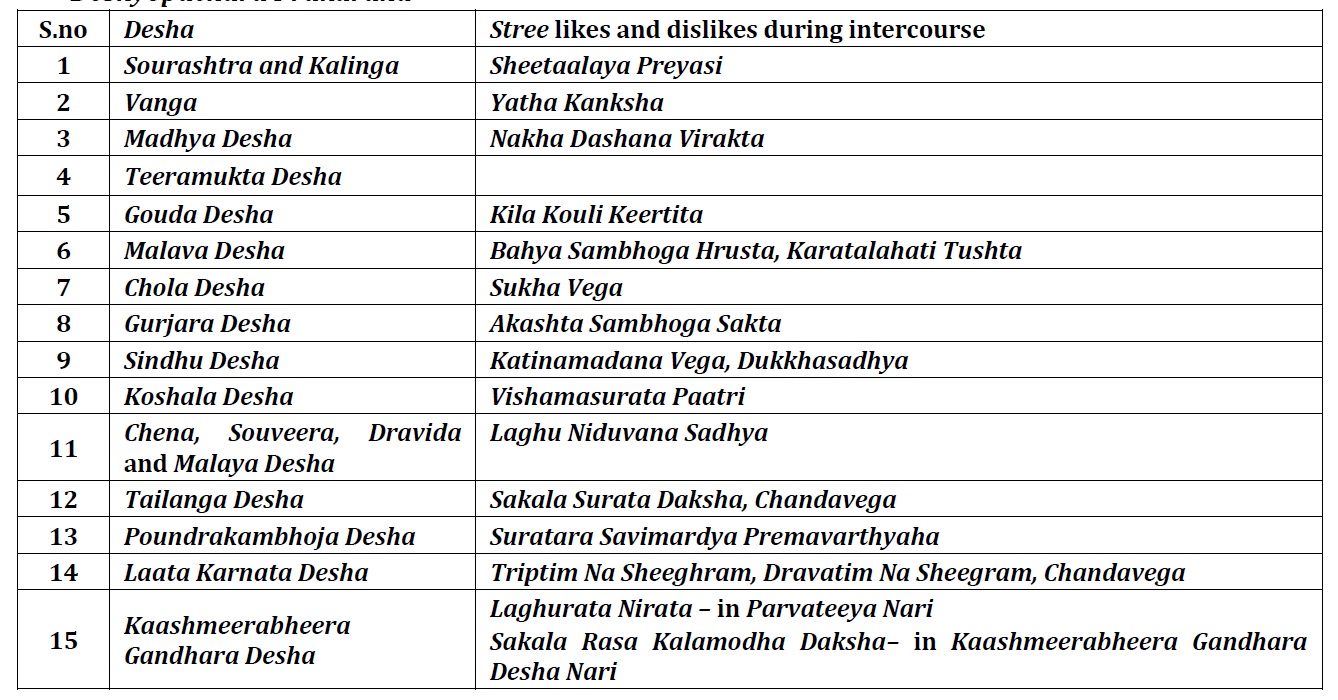 How to Cite
Abdul Khader, Sahana Krishna, Krithika N, & Jeena George. (2022). An Attempt to Decode Female Sexuality in the Heritage of Kamashastra Through Ayurveda - A Mystery. International Journal of Ayurveda and Pharma Research, 10(10), 44-48. https://doi.org/10.47070/ijapr.v10i10.2539
Copyright (c) 2022 International Journal of Ayurveda and Pharma Research
This work is licensed under a Creative Commons Attribution-NonCommercial-ShareAlike 4.0 International License.