Evaluation of Nanocurcumin Mouthwash as an Adjunctive Plaque Control Agent: A Clinical Pilot Study
Farooqui Arifa Areej

PG Student, Department of Periodontics, Bapuji Dental College & Hospital, Davangere, Karnataka, India

Thomas Raison

Professor, Department of Periodontics, Bapuji Dental College & Hospital, Davangere, Karnataka, India

Shah Rucha

Reader, Department of Periodontics, Bapuji Dental College & Hospital, Davangere, Karnataka, India

Mavinakote Gowda Triveni

Professor & Head, Department of Periodontics, Bapuji Dental College & Hospital, Davangere, Karnataka, India
Keywords:
Chlorhexidine, Local Drug Delivery, Mouthrinse, Nanocurcumin, Periodontitis
Abstract
The use of adjunctive plaque control methods such as mouthwashes has shown to be effective in prevention of plaque accumulation. The gold standard for mouthwashes is 0.2% chlorhexidine, however, various side effects compels researchers to divert towards herbal alternatives. Curcumin has been enhanced with nanotechnology to enhance its efficacy and water solubility. The aim of study was to compare the efficacy of 0.1% nanocurcumin mouthwash to 0.2% chlorhexidine gluconate as an adjunct to scaling and root planning in localized chronic periodontitis patient. In this randomized controlled clinical study, a total of 30 patients having localized mild to moderate periodontitis were included. The study population was divided into 2 groups by randomization protocol; Group A (n=15) was given 0.1% nanocurcumin mouthwash whereas Group B (n=15) was given 0.2% CHX mouthwash. Clinical parameters including Plaque index (PI), Modified Gingival Index (mGI) being recorded at baseline, 30th day and 45th day and Sulcular Bleeding Index (SBI), Periodontal Probing Depths (PPD), Clinical attachment levels (CAL) were recorded at baseline and 45th day. Subjective criteria included taste acceptability, burning sensation and dryness whereas objective criteria including ulcer formation, tongue and teeth staining were analyzed. Statistically significant improvement was observed in all clinical parameters when compared to baseline in both groups and difference was statistically non-significant on intergroup comparison. No adverse reaction was observed in both groups in terms of subjective and objective criteria. Within the limitations, it can be concluded that nanocurcumin can be a viable alternative to chlorhexidine to formulate a mouthwash
Downloads
Download data is not yet available.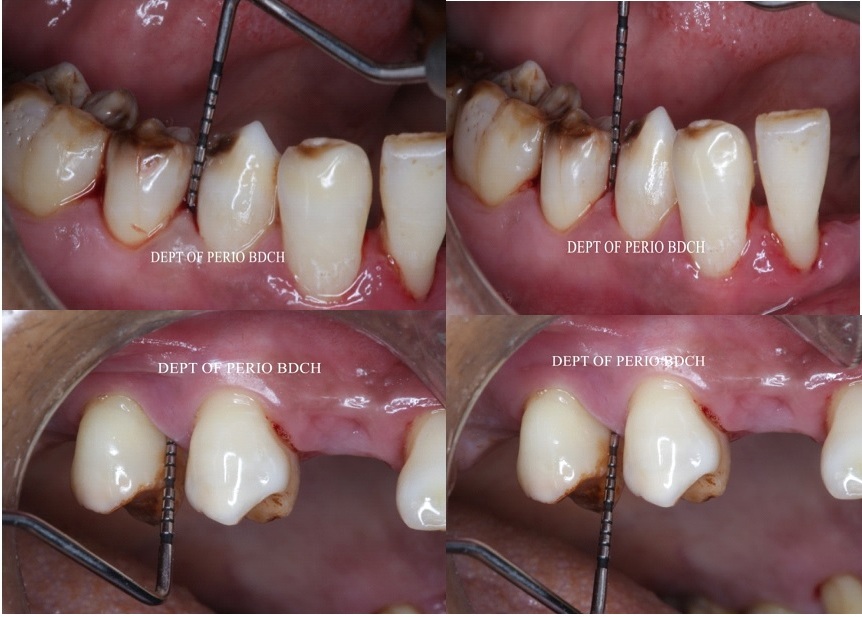 How to Cite
Farooqui Arifa Areej, Thomas Raison, Shah Rucha, & Mavinakote Gowda Triveni. (2022). Evaluation of Nanocurcumin Mouthwash as an Adjunctive Plaque Control Agent: A Clinical Pilot Study. International Journal of Ayurveda and Pharma Research, 10(4), 1-7. https://doi.org/10.47070/ijapr.v10i4.2183
Copyright (c) 2022 International Journal of Ayurveda and Pharma Research
This work is licensed under a Creative Commons Attribution-NonCommercial-ShareAlike 4.0 International License.