Experimental Evaluation of Eladi Gutika for its Anti-Rheumatic Activity
Lavanya N.C

PG Scholar, Department of Rasa Shastra & Bhaishajya Kalpana, Ramakrishna Ayurvedic Medical College, Yelahanka, Bengaluru, India.

Chaitra.L.V

Associate Professor, Department of Rasa Shastra & Bhaishajya Kalpana, Ramakrishna Ayurvedic Medical College, Yelahanka, Bengaluru, India

Vidya Rani.M

Professor & HOD, Department of Rasa Shastra & Bhaishajya Kalpana, Ramakrishna Ayurvedic Medical College, Yelahanka, Bengaluru, India
Keywords:
Amavata, Rheumatoid Arthritis, Eladi gutika, Anti-Rheumatic activity.
Abstract
Background: Amavata is a disease caused due to the vitiation or aggravation of Vata associated with Ama. Vitiated Vatadosha circulates the Ama all over the body and Sthanasamshraya in joints producing symptoms such as stiffness, swelling and tenderness in multiple joints. The symptoms of Amavata are identical to Rheumatoid arthritis.
Rheumatoid arthritis is affecting the people predominantly between the ages of 30 to 50 years with predictable course it is a chronic inflammatory and systemic auto-immune disease. About 1% of the world population is affected by Rheumatoid arthritis and 2 to 3 times more common in women than men.
Aim and objective: An experimental evaluation of Eladi gutika for its anti-rheumatic activity.
Methods: The experimental study was a three-group experimental study, conducted on 6 different rats on each group. Total 18 healthy Sprague-Dawley rats weighing between 150-200gms will be taken and divided randomly into three groups; Rats were induced rheumatoid arthritis with single subcutaneous injection of "Freund's complete adjuvant (0.05ml-0.1ml) into footpad or base of the tail. The rats exhibit rheumatic symptoms within 12-14 days. Rats of group 1 will be administered with distilled water served as control group. Group 2 will be administered with celecoxib 10 mg/kg. Group 3 will be administered with Eladi gutika 40 mg/kg (trial group) for 21 day.
Results: In the experimental study the result was showed as the Eladi gutika helps to decrease the CRP and ESR levels.
Conclusion: From the experimental study the result it was found that Eladi gutika showed mild ant-rheumatic activity. Hence, it was inferred that the selected Eladi gutika inhibits the anti-rheumatic activity and there by curing Amavata.
Downloads
Download data is not yet available.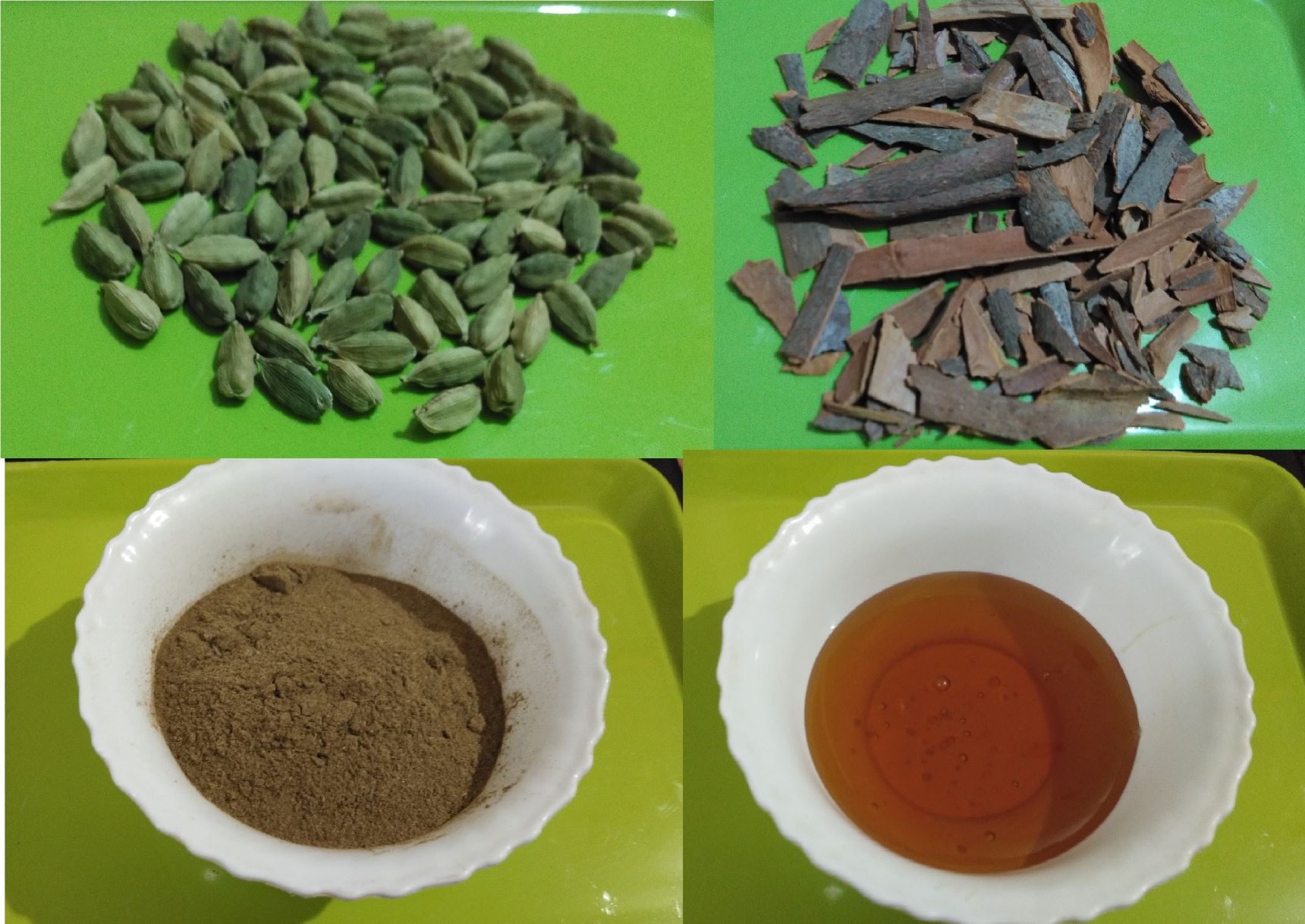 How to Cite
Lavanya N.C, Chaitra.L.V, & Vidya Rani.M. (2021). Experimental Evaluation of Eladi Gutika for its Anti-Rheumatic Activity. International Journal of Ayurveda and Pharma Research, 9(10), 21-24. https://doi.org/10.47070/ijapr.v9i10.2144
Copyright (c) 2021 International Journal of Ayurveda and Pharma Research
This work is licensed under a Creative Commons Attribution-NonCommercial-ShareAlike 4.0 International License.