PHARMACEUTICAL AND ANALYTICAL STUDY OF TRINETRA RAS – HERBO-MINERAL FORMULATION
Nandurkar Vishal Marotrao

Associate Professor, Department of Rasshastra & Bhaishajya Kalpana, Shri K.R.Pandav Ayurved College, Dighori, Nagpur, Maharashtra, India.

V. M. Ramteke

Lecturer, Department of Rasshastra & Bhaishajya Kalpana, Shri Ayurved Mahavidyalaya, Nagpur, India.

S.G. Jyotishi

Head, Central Research Laboratory, Shri Ayurved Mahavidyalaya, Nagpur.
Keywords:
Pharmaceutical, Analytical, Trinetra Ras, Parad, Gandhak, Shodhan, Abhrak Bhasma.
Abstract
Trinetraras is a Kharliya Rasayan mentioned in Yogratnakar for the treatment of Hridroga (Yogratnakar Uttarardha Hridroga Chikitsa 1,2). It consists of Shuddha Parad, Shuddhagandhak and Abhrakbhasma where Bhavanadravya is Arjuna bark decoction. Aim: Pharmaceutical and analytical study of Trinetraras. Materials and methods: Paradshodhan, Gandhakshodhan, Vajrabhrakshodhan, Dhanyabhraknirmana, preparation of Abhrakbhasma, preparation of Kajjali are the procedures required to be performed before the preparation of Trinetraras. Total 40 times Abhrak was subjected to Maransanskar in Gajaputa (40 puti Abhrakbhasma). Trinetraras can be prepared from Shuddha Parad, Shuddhagandhak and Abhrakbhasma, Arjuna bark decoction is needed for 21 Bhavana. Total three batches of Trinetra Ras were prepared as per the classical method mentioned in the reference. Observations and results: Prepared samples of Trinetraras and Abhrakbhasma were tested on the basis of organoleptic and physicochemical parameters. Along with Ayurvedic parameters modern parameters such as L.O.D., L.O.I., pH, conductivity, successive solubility, elemental assay of Hg, S and Fe, TLC, phenolic assay etc. were applied to the samples of Trinetraras. Conclusion: Analytical study of Trinetraras revealed the uniformity of the procedures in the three samples of Trinetraras, as evidenced by the observations of the analytical values of the three samples were not much variation found. Analytical profile showed the presence of the ingredients used. Data generated from pharmaceutical, analytical studies can be used to develop a preliminary standard profile for the formulation of Trinetra Ras.
Downloads
Download data is not yet available.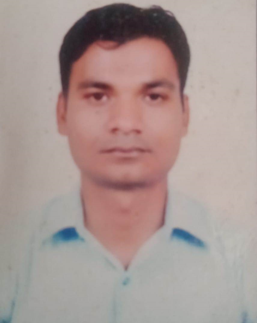 How to Cite
Nandurkar Vishal Marotrao, V. M. Ramteke, & S.G. Jyotishi. (2020). PHARMACEUTICAL AND ANALYTICAL STUDY OF TRINETRA RAS – HERBO-MINERAL FORMULATION. International Journal of Ayurveda and Pharma Research, 8(Supply2), 1-10. https://doi.org/10.47070/ijapr.v8iSupply2.1689