CRITICAL ANALYSIS OF SUTIKA PARICHARYA AND ITS SIGNIFICANCE IN MODERN ERA IN SAFE MOTHERHOOD
Sushma

Assistant Professor, Department of Prasuti evam Stri roga, Dr Vijay Ayurvedic Medical College Hospital & Research Centre, Varanasi, UP, India.
Keywords:
Sutika Paricharya, puerperium, post partum care, Sutika, Sutikakala.
Abstract
Mortality and morbidity of mother are most challenging problems of our country. In our day to day life, we see many mothers complaining of increase in their physical problems like back-ache, anemia, joint pains and many other infections after puerperium. Frequent post-partum morbidity and its association with adverse perinatal outcome suggest the need for post-partum care in developing countries for both mother and baby. Lady after delivery of placenta is called as Sutika (puerperal woman). Sutikakala (duration of puerperium) is the period following childbirth during which all body tissues revert back approximately to a pre-pregnant state. Duration of this period varies according to different Ayurvedic classics. It is well known that certain psycho-somatic changes take place during Sutikakala such as loss of weight, loss of body fluid, lacerated genital tract, constipation, mental stress etc. Most of these changes lead to ati-aptarparpana (emaciation) of mother during Sutikakala. This status causes Vata-vriddhi which is responsible for different types of health problems such as puerperal sepsis, Stanyadushti (vitiated breast milk), anaemia, prolapse of uterus etc. According to Kashyapa Samhita, treatment of Sutika is as difficult as cleaning of unclean, tattered and old cloth. In olden days, ladies used to follow strict guidelines during early postpartum days i.e. in Sutikakala, which helped them for early recovery from stress and strain caused during delivery. It also improves the quality and quantity of breast milk and it also avoids various neonatal infections. Mothers who breast feed their babies are at low risk for breast cancer. In modern era due to changing lifestyle and Mithya aahaar-vihaar (abnormal dietetics and mode of Life), pregnant lady is usually prone to Vataprakopa. Many modern Sutika feel ancient guidelines during early puerperal days as age old and time consuming to follow. Hence, guided Sutika paricharya with logical use of classical referenced medicine would be the proper solution to avoid psycho-somatic disorders in order to promote early recovery of mother.
Downloads
Download data is not yet available.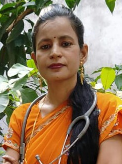 How to Cite
Sushma. (2020). CRITICAL ANALYSIS OF SUTIKA PARICHARYA AND ITS SIGNIFICANCE IN MODERN ERA IN SAFE MOTHERHOOD. International Journal of Ayurveda and Pharma Research, 8(Supply2), 71-76. https://doi.org/10.47070/ijapr.v8iSupply2.1599
Copyright (c) 2020 International Journal of Ayurveda and Pharma Research
This work is licensed under a Creative Commons Attribution-NonCommercial-ShareAlike 4.0 International License.