TO EVALUATE THE EFFECT OF MARICH (PIPER NIGRUM LINN.) ON EXPERIMENTAL MODEL OF HIGH FAT DIET INDUCED OBESITY
Bomble Rajashri

Lecturer, Dept. of Dravyaguna, G.J. Patel Institute of Ayurvedic Studies and Research, New V.V.Nagar, Anand, Gujarat, India.

Deshpande Mansi

H.O.D. Dept. of Dravyaguna, Bharati Vidyapeet Deemed University College of Ayurved, Katraj, Pune, India.

Sawant Vidya

Lecturer, Dept. of Dravyaguna, Bharati Vidyapeet Deemed University College of Ayurved, Katraj, Pune, India.
Keywords:
Maricha, Piper Nigrum Linn, HFD, Sthoulya, Antiobesity, hyperlipidemia.
Abstract
As per today's modern world unhealthy and stressful life style and wrong eating habits have lead to a deadly condition which effects our healthy well being and becomes a cause for various disease which effects the longevity of life, yes it is nothing else than Obesity called as Sthoulya in Ayurved. Marich is responsible for destroying Visha, Jantu, Kapha, and Vata from body. It is useful in scraping Kapha from the body. Aim of the study is to evaluate the effect of Marich Churna in experimental model of high fat diet induced obesity. The experimental study was carried out for 42 days. In which for the first 21 days, the obesity was induced by creating high fat induced obesity experimental model of Wistar rats male, which was further treated for next 21 days with three different test drug dosage of Marich (A), of 90mg/kg., Marich (B) of 180mg/kg and Marich (C) of 270mg/kg were used. For obesity induction Vanaspati Ghee (Dalda) and coconut oil (Parachute) was used in which daily pellets were soaked overnight. The weight was recorded on weekly basis where as the blood samples were collected on 0, 21 and 42 days respectively. Standard Drug Atorvastatin was used. The blood samples were sent for histopathological results and the statistical analysis was done with Annova method. Obesity was induced till day 21 and again was reduced satisfactorily by Marich group (A) and group (C ) showed maximum satisfactory results with histopathological changes. Marich has anti-obesity potential. According to variation of dose the results have significant changes.
Downloads
Download data is not yet available.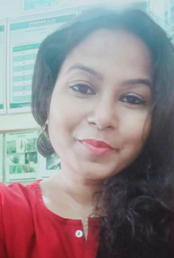 How to Cite
Bomble Rajashri, Deshpande Mansi, & Sawant Vidya. (2020). TO EVALUATE THE EFFECT OF MARICH (PIPER NIGRUM LINN.) ON EXPERIMENTAL MODEL OF HIGH FAT DIET INDUCED OBESITY. International Journal of Ayurveda and Pharma Research, 8(8), 7-14. https://doi.org/10.47070/ijapr.v8i8.1561