VARIATIONS IN ANTIMICROBIAL ACTIVITY OF SYZYGIUM CUMINI OF DIFFERENT GEOGRAPHICAL LOCATIONS
Pratibha

P.G. Scholar, Department of Dravyagun, All India Institute of Ayurveda, Delhi.

Nesari Tanuja

Professor, Department of Dravyagun, All India Institute of Ayurveda, Delhi.

Ghildiyal Shivani

Assistant Professor, Department of Dravyagun, All India Institute of Ayurveda, Delhi.

Vandhana

Consultant, Department of Microbiology, Kasturba Hospital, Delhi, India.
Keywords:
Antibiotic resistance, Syzygium cumini, Geographical variation.
Abstract
The emergence of antibiotic resistance and the evolution of new strains of disease causing agents, are of highly concern to the global health community. Plants are potential source of antimicrobial agents. They have been used traditionally for prevention of infections caused by micro-organisms. Description of Krimighana herbs enumerated in Ayurveda classics is suggestive towards the importance of this group of medicine. Jambu (Syzygium cumini (L.) Skeels) is a member of Myrtaceae family. In Raja Nighantu it is mentioned that plant Jambu is having Kriminashaka property. It has been widely used medicine in the prevention of various ailments like cough, Dysentary, Diabetes, inflammation and ringworm. It is well established fact that geographical variations effects the potential and activity of medicinal herbs. Hence, the present study was undertaken to investigate Syzygium cumini procured from different geographical locations including Delhi, Rajasthan and Maharashtra for their potential activity against human infections caused by pathogens. Method The aqueous extract of Syzygium cumini of all the three areas was prepared. The activity of the plant extract was evaluated against nine bacterial pathogens and one fungal strain, which include Staphyllococcus aureus, Streptococcus pyogenes, Escherichia coli, Pseudomonas aeruginosa, Salmonella typhi, Klebsiella pneumonia and Candida albicans. The activity was carried out using Disk diffusion method. Result and Conclusion: All samples of Syzygium cumini showed potential antimicrobial activity against four pathogens including Staphyllococcus aureus, Streptococcus pyogenes, Pseudomonas aeruginosa and Candida albicans. MIC was also evaluated against the tested pathogenic strains. The sample from Maharashtra showed MIC i.e. 80µg, 40µg, 80µg against Staphyllococcus aureus, Streptococcus pyogenes and Candida albicans respectively which is less as compare to sample from Rajasthan and Delhi. Region wise sample from Maharashtra showed good ZOI and MIC.
Downloads
Download data is not yet available.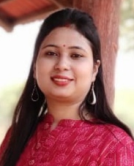 How to Cite
Pratibha, Nesari Tanuja, Ghildiyal Shivani, & Vandhana. (2020). VARIATIONS IN ANTIMICROBIAL ACTIVITY OF SYZYGIUM CUMINI OF DIFFERENT GEOGRAPHICAL LOCATIONS. International Journal of Ayurveda and Pharma Research, 8(8), 1-6. https://doi.org/10.47070/ijapr.v8i8.1560