PREVENTIVE MEASURES IN THE DEPARTMENT OF SHALYATANTRA (GENERAL SURGERY) DURING CORONAVIRUS DISEASE 2019 PANDEMIC
Supriya Gupta

SGT university

Avinish Pathak

SGT University

B. Kothainayagi

SGT University
Keywords:
Preventive measures, General surgery, Coronavirus Disease 2019 pandemic.
Abstract
The challenges of COVID-19 pandemic not only calls for rapidly changing responses with time, but also requires clarity among healthcare professionals about setting protocols at all levels and locations. Moreover these guidelines must be clear enough to be clearly understood by all stakeholders and should include all the modifications required to count for local needs and availability (or still better- paucity) of resources. On one hand all platforms of knowledge circulation are flooded with information, it is difficult to pick the time and place appropriate set of guidelines which are not only endorsed by appropriate authorities but also practically possible with current ground realities in terms of supplies and local needs. This work essentially dwells on an endeavour to go through all recent works on the topic and compile the best possible set of guidelines require for the department of Shalyatantra (Surgery) with corona relate concerns. After an extensive online search for the above mentioned requirements the relevant excerpts are compiled. Although all efforts are made to search for most recent twists till date it is almost sure that these will lose relevance with time and will need continuous update.
Downloads
Download data is not yet available.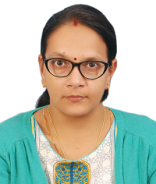 How to Cite
Supriya Gupta, Avinish Pathak, & B. Kothainayagi. (2020). PREVENTIVE MEASURES IN THE DEPARTMENT OF SHALYATANTRA (GENERAL SURGERY) DURING CORONAVIRUS DISEASE 2019 PANDEMIC. International Journal of Ayurveda and Pharma Research, 8(6), 90-93. https://doi.org/10.47070/ijapr.v8i6.1475
Copyright (c) 2020 International Journal of Ayurveda and Pharma Research
This work is licensed under a Creative Commons Attribution-NonCommercial-ShareAlike 4.0 International License.