COMPARATIVE STUDY OF APAMARGA AND KUTAJA PRATISARANIYA KSHARA IN THE MANAGEMENT OF SECOND DEGREE HAEMORRHOIDS (ARSHA)
Amol A. Dongre

Assistant Professor, Dept. of Shalyatantra, Bharti Ayurved Medical College & Hospital, Durg, Chhattisgarh

Sneha P. Borkar

Assistant Professor, Dept. of Swasthavritta, ShriAyurved Mahavidyalaya, Nagpur
Keywords:
Haemorrhoids, Arsha, Kutaja Kshara, Apamarga Kshara, Kshara Karma
Abstract
Arsha (haemorrhoid) is known to mankind as a common anorectal disease. According to Ayurveda Mithyaaaharvihara i.e., unhealthy lifestyle is one of the major aetiological factor of Arsha and it is unavoidable in this busy modern lifestyle due to junk food habits and lack of time. This habit causes vitiation of Doshas which affect digestive fire (Mandagni) and cause constipation. Hence constipation is one of the major causes for hemorrhoid. It is also known as "Mahagadas" which means difficult to cure. Acharya Sushruta has mentioned that Ksharakarma is one of the effective methods of treating Gudarsha. In these research article efforts has been made to treat II0 Haemorrhoids by Ksharakarma. Aim: To evaluate the effect of Apamarg and Kutaj Pratisaaraniya Kshar in the management of hemorrhoids. Materials and methods: An open Randomized comparative clinical study. The entire 40 patients were divided into two groups; Group-A: 20 patients- Application of Apamarg Pratisaaraniya Kshara, Group-B: 20 patients- Application of Kutaj Pratisaraniya Kshara. Observation and Results: According to the Chi-Square test the value obtained was 29.565 and p value was 0.0001 which is highly significantin group A. Conclusion: As per the complete analytical data and observation of the result found in the both group it has been revealed that patient to whom Apamarg Kshar was applied has the better result as compared to the application of Kutaja Kshara.
Downloads
Download data is not yet available.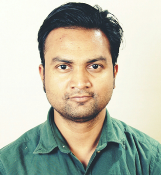 How to Cite
Amol A. Dongre, & Sneha P. Borkar. (2020). COMPARATIVE STUDY OF APAMARGA AND KUTAJA PRATISARANIYA KSHARA IN THE MANAGEMENT OF SECOND DEGREE HAEMORRHOIDS (ARSHA). International Journal of Ayurveda and Pharma Research, 8(5), 1-8. Retrieved from https://ijapr.in/index.php/ijapr/article/view/1427
Copyright (c) 2020 International Journal of Ayurveda and Pharma Research
This work is licensed under a Creative Commons Attribution-NonCommercial-ShareAlike 4.0 International License.