ROLE OF PANCHAKARMA WITH SPECIAL REFERENCE TO BASTI CHIKITSA IN MUSCULOSKELETAL DISORDERS: A CRITICAL REVIEW
*Pooja Rani

PG Scholar, PG Department of Panchakarma,Ch. Brahm Prakash Ayurved Charaka Sansthan, Khera Dabar, Najafgarh, New Delhi

Subash Sahu

Associate Professor & HOD, Department of Dravyaguna, Ch. Brahm Prakash Ayurved Charaka Sansthan, Khera Dabar, Najafgarh, New Delhi

Anup Jain

Assistant Professor, PG Department of Panchakarma, Ch. Brahm Prakash Ayurved Charaka Sansthan, Khera Dabar, Najafgarh, New Delhi
Keywords:
Musculoskeletal disorders, Vatavyadhi, Panchakarma, Basti chikitsa.
Abstract
Musculoskeletal conditions affect people of all age groups in all regions of the world. According to the Global burden disease report, musculoskeletal disorders are an increasing healthcare issue and have become the second most common cause of disability. Musculoskeletal conditions are characterized by pain, limitations in mobility, dexterity and functional ability which restrict a person's ability to work and participate in society which in turn affects mental well being as well. According to the data by WHO 20-30% of people across the globe live with a painful musculoskeletal conditions. Pain and restricted mobility are the main features in MSD and the drugs used in contemporary medicine are analgesics, NSAIDS, DMARDS, corticosteroids etc. which are associated with long term adverse-effects.
In Ayurveda Classics MSD's can be related with the various diseases described under Vatavyadhi. Basti is the best line of treatment for treating all types of Vataja disorders. By reviewing the classical texts, it is understood that the Basti reaches in Pakawashaya and from there works on all the organs by virtue of the Virya (~potency) present in Basti dravyas. In this article an attempt has been made to explain effect of Basti chikitsa in the management of musculoskeletal disorders through analysis of various researches performed. Also various research papers available through Pub med, Google scholar, Wikipedia and websites has been compiled in this articles which can be practiced in daily basis that will lead to betterment of the patient's conditions.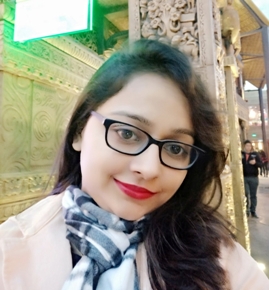 How to Cite
Rani, *Pooja, Sahu, S., & Jain, A. (2019). ROLE OF PANCHAKARMA WITH SPECIAL REFERENCE TO BASTI CHIKITSA IN MUSCULOSKELETAL DISORDERS: A CRITICAL REVIEW. International Journal of Ayurveda and Pharma Research, 7(3), 65-70. Retrieved from https://ijapr.in/index.php/ijapr/article/view/1167
Copyright (c) 2019 International Journal of Ayurveda and Pharma Research
This work is licensed under a Creative Commons Attribution-NonCommercial-ShareAlike 4.0 International License.