A CASE REPORT OF SHADBINDU TAILA NASYA AND TRIKATU DHOOMAPANA ON APEENASA-ATROPHIC RHINITIS
*Tarun Kumar Dwibedi

P.G. Scholar, Dept. of Shalakya Tantra, SJGAMC&H, Koppal, Karnataka

Gururaj N

Assistant Professor, Dept. of Shalakya Tantra, SJGAMC&H, Koppal, Karnataka

Shashikala K

Assistant Professor, Dept. of Shalakya Tantra, SJGAMC&H, Koppal, Karnataka

Veerayya R Hiremath

Professor and HOD, Dept. of Shalakya Tantra, SJGAMC&H, Koppal, Karnataka
Keywords:
Apeenasa, Anosmia, Poorva Karma, Paschat Karma, Pradhana karma, Atrophic Rhinitis, Shadbindu Taila Nasya, Trikatu Dhoomapana, Kavala.
Abstract
Acharya Sushruta stated 28 Nasagata rogas. Out of these 28 Nasagata rogas some features of Pootinashya, Dushtha Pratishyaya and Apeenasa are similar to the clinical features of Atrophic Rhinitis (AR). Apeenasa is a Nasagata Roga characterized by nasal obstruction, running nose, Dryness of nose, anosmia, and loss of taste. This condition can be co-related with Atrophic Rhinitis. Though there are many modalities described in modern ENT, still it is not possible to cease the Permanent Impairment. In Ayurved many modalities are being described for Urdhwajatrugata Rogas and for Nasagata Vikara. Among them Nasya (administered of drugs in to nasal cavity) is best. As it is a Kapha Pradhana Vikara, Katu Dhoomapana can also be added to this procedure. The Nashya procedure is explained by Brihatrayees. The complete procedure of Nashya includes Poorva Karma (Snehana and Swedana), mobilizes the Doshas to the site of elimination and causes vasodilatation which helps in elimination of Doshas and provides better channel for absorption of the Oushadhi. Pradhana Karma (Nashya) eliminates the Doshas. Kavala as Paschat Karma eliminates the remaining Doshas and causes better absorption of the Oushadhi which ultimately eliminates the symptoms of the disease.
A clinical observation has shown effective result in the treatment of AR with Shadbindu Taila Nasya and Trikatu Dhoomapana. And here we are revalidating the statement of our Acharyas. A case report of a female, aged 38 years with complain of nasal obstruction, foul smell from nose, anosmia, headache, nasal discharge, sneezing and general weakness has been presented here.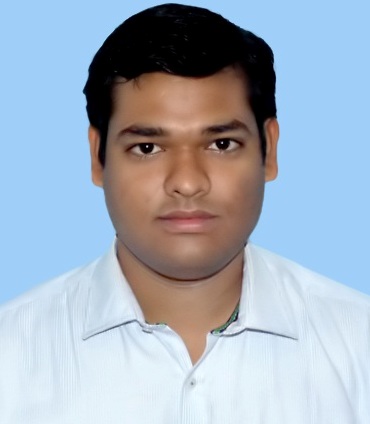 How to Cite
Kumar Dwibedi, *Tarun, N, G., K, S., & Hiremath, V. R. (2019). A CASE REPORT OF SHADBINDU TAILA NASYA AND TRIKATU DHOOMAPANA ON APEENASA-ATROPHIC RHINITIS . International Journal of Ayurveda and Pharma Research, 7(3), 55-58. Retrieved from https://ijapr.in/index.php/ijapr/article/view/1165
Copyright (c) 2019 International Journal of Ayurveda and Pharma Research
This work is licensed under a Creative Commons Attribution-NonCommercial-ShareAlike 4.0 International License.